BRAZORIA COUNTY
GYMNASTICS
TRAINING GYMNASTS
SINCE 1986
All American Gymnastics LLC is a family owned and operated business. All American Gymnastics LLC was the vision of Pat Willcoxon who started the business in 1986 when she saw a need for the Brazosport Area children to have a state of the art gymnastics facility where they could learn gymnastics in a fun and safe environment. Since then her son Brian and daughter-in-law Shey have followed her into the family business where we seek to share our love of gymnastics with others. Starting in 1986 and through today, we strive for excellence in all aspects of our business.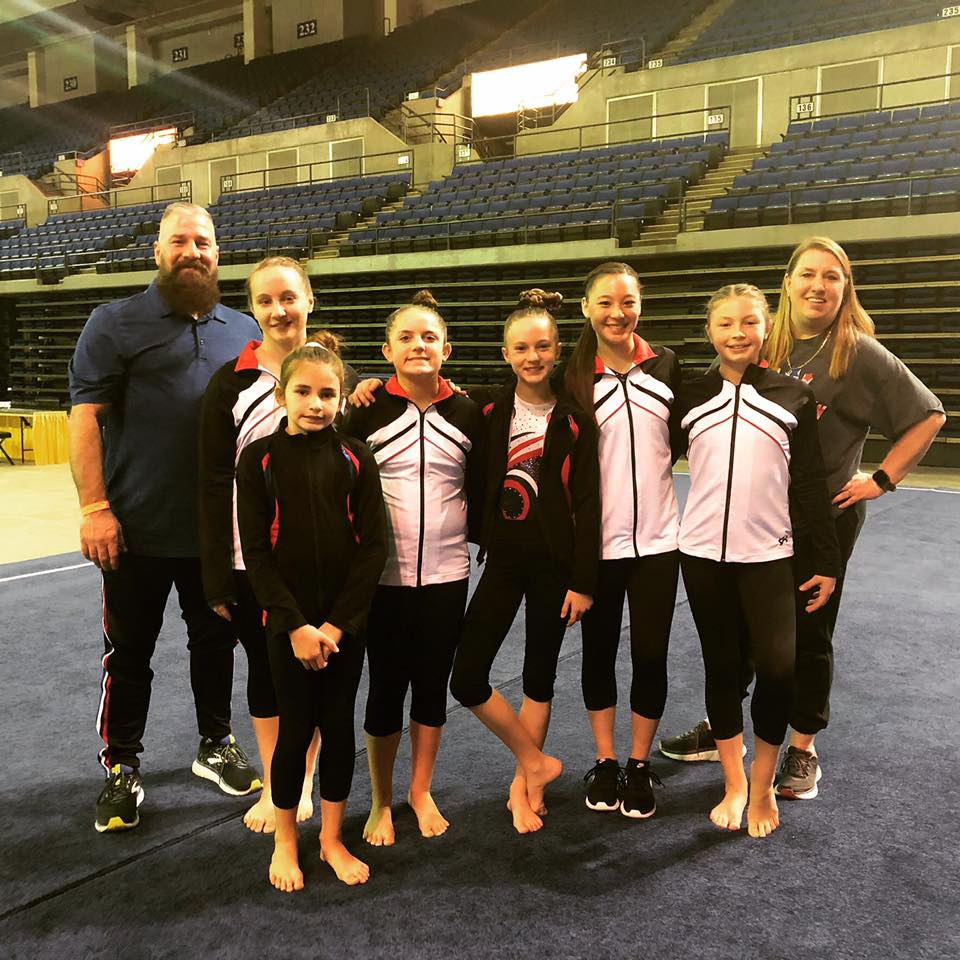 All American Gymnastics LLC is a gymnastics community leader in personal and staff development. We make sure our core staff has had training in First Aid, CPR, Professional Gymnastics Training, and USA Gymnastics Safety Certification. Our core staff is also required to attend state training twice a year, regional training seminars yearly and national training seminars every four years.
This ensures that our staff is always aware of our ever changing sport. Our support staff is very determined to keep up to date on their personal training which requires them to attend three in gym training session per year. Yearly safety and instructional training is one of our most important goals for our staff. Gymnastics and Sport Safety is always changing and we are determined to stay ahead in all aspects of our training.
Our staff feels that the students we teach deserve to have the very best instructors who are here to ensure their safety and receive the best instruction possible.
We would like to thank you for giving us the opportunity to work with your child. We know they are precious gifts and will do everything in our power to make the gymnastics experience a memorable time. We hope that during your time with us that you and your child will enjoy the instructors, their class and our facility. If anything needs our attention please feel free to contact any member of our staff.
Sincerely,
The Willcoxon's